Repossessions Attorney in Oklahoma City, Oklahoma
How to Prevent a Repossession
Contact a Repossession Attorney in Oklahoma City or Lawton, Oklahoma
If you default on your debts, your creditors may try to repossess your personal property. You could lose your car or your home to creditors. Repossession can also stain your credit and leave you in a bad financial state for years to come.
When you're at risk of losing your personal property, you need to contact a repossession attorney as soon as possible. Deborah Brooks & Associates P.C. has more than 20 years of experience dealing with repossessions and foreclosures. You'll receive individualized service and legal guidance so that you can recover.
Contact our Lawton or Oklahoma City, OK office right now to schedule your free consultation.
What Can a Repossession Attorney Do for You?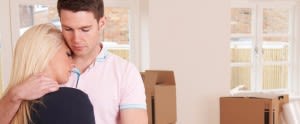 While every case is different, it's possible for a repossession attorney to force a creditor to return your vehicle and prevent future repossessions. Get in touch with Deborah Brooks & Associates P.C. today for legal guidance in Lawton and Oklahoma City, Oklahoma.