IRS Levies Attorney in Oklahoma City, Oklahoma
Are You Unable to Pay Your Taxes?
Get Help with IRS Levies in Lawton and Oklahoma City, OK
If you owe taxes and can't afford to pay them back, the IRS may seize your assets. An IRS levy involves the legal seizure of your property. You may be at risk of losing your:
The IRS can legally remove money from your bank account or garnish your wages. When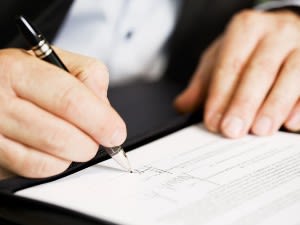 you contact Deborah Brooks & Associates P.C., your bankruptcy attorney can help put a stop to IRS levies many taxes can be discharged in bankruptcy. We can set up a payment plan for those that can't be discharged. Get in touch with our Oklahoma City or Lawton, Oklahoma office right now to learn more about the process.
How to Avoid an IRS Levy
The best way to prevent an IRS levy is to pay your taxes on time. If you're unable to do so, the IRS will send notices to let you know that you're at risk of an IRS levy. As soon as the IRS contacts you, you need to call Deborah Brooks & Associates P.C. right away. Call us today to schedule your free consultation. We'll discuss your financial situation and decide on the next best steps moving forward.