Chapter 13 Bankruptcy Attorney in Oklahoma City, Oklahoma
Declare Chapter 13 Bankruptcy in Oklahoma City and Lawton, Oklahoma
Chapter 13 bankruptcy is the process of consolidating your debt and proposing a repayment plan. This allows you to repay a portion of your debts over a specified period of time in payments you can afford. Secured and unsecured debts can be included in your payment plan, including car payments, taxes, and credit card debt.
Deborah Brooks & Associates P.C. will let you know if you qualify for Chapter 13 bankruptcy. If you do qualify, your bankruptcy attorney will guide you through the filing process. Call our office in Lawton or Oklahoma City, OK to learn more.
Pay Off Your Debts in Three to Five Years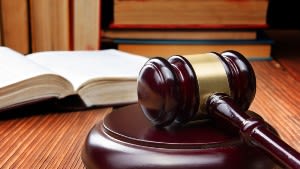 Your payment plan can extend for three to five years. You're typically not required to pay your debts in full, but your ability to pay determines the goals of the payment plan. Once you've completed the payment plan, you'll be discharged of all debts except student loans, and certain taxes.
If you're at risk of foreclosure or unable to pay your bills, contact Deborah Brooks & Associates P.C. to schedule a free consultation with a bankruptcy attorney. We have offices in Lawton and Oklahoma City, Oklahoma.